November 2022 :
Today I moved to Florida in West Palm Beach. I am welcomed by
Thomas and Caroline LEVET
.
It is an incredible chance.
They are adorable and Thomas is a real enthusiast, he gives me a lot of info on the professional world...
They introduce me to their friends, we can play great rounds of golf on superb golf courses.
I am where I wanted to be...

June 2022 :
Take 2 final exams, empty my apartment, say goodbye to my friends...
I got my Major in Math & Computer Science at the age of 20
.
According to the golf coaches, a first in golf anyway....
After 10 days of madness in Eugene I return to France on June 5th. Two days later I fly back to Manchester to finally play the British amateur. First recognition very well. For the second my father caught the... Covid...
But I continue with the 1st round which is going well despite an average putting. On the other hand, they make me leave for the first part the next day, which makes me get up at 4:30 in the morning.
As I have not yet recovered from the 9 hours of jet lag I only sleep 2h30...
I'm having a nightmarish day...
Back home...
Well not with the covid...
Direction Spain for the European Championships.
We spend 2 days at the PGA Catalunya Golf Course.
I am really very tired.
And there I hurt my right wrist as soon as I warmed up.
The catastrophe !! I still try to play but the pain is such that my father stops me at 16...
This time back home...
6400 km by car in 10 days...
We need rest....

May 2022 :
The end of the tunnel came towards the end of April. The fatigue disappeared as suddenly as it arrived. Also here in Eugene, it rains every day. It's incredible I've only had about ten days of sunshine since JANUARY!! In addition it's cold... I decide to go by car to Palo Alto where there is Stanford. It's 900 km further south and it's sunny and hot: 25°C! It's a place I love with amazing practice facilities and a golf course that I particularly like having played 62 in my last competition on it. Coach Conrad Ray offers me to come and do my 5th year with them at Stanford! At the time, I don't really want to because I would like to finally devote myself 100% to mais golf, given the enthusiasm of some, I say to myself why not...
Unfortunately after a few weeks, Maynes, it will not be possible because we were out of time. I would have had to pass a Gmath exam to go for a master's degree and the only possibility was at the end of August so it was impossible to join Stanford before January so it was impossible to play for the team....
Anyway, I am
called up to the France team
mid-May to play a France / England match which will also allow me to play Gounouilhou with
My beloved club Terre Blanche to try to get a historic hat-trick...
Another marathon that begins mais I really wanted as much as the form returned. 24 hours of travel, 3 planes and 9 hours of delay... I return to the maison on Sunday evening at 8 p.m. We leave on Tuesday morning at 8am for Paris. I play Golf National at the end of the afternoon with Benoît Telleria. Wednesday, Thursday and Friday recce on the Saint Nom la Bretèche golf course. 36 holes of foursomes and matchplays on Saturday and Sunday.
Unfortunately we lose by little against an England team which does not have its best players...
On Sunday evening I arrive at 2am at the maison. On Tuesday we leave at 8am heading south and the Pont Royal golf course. I am happy to see my friends from the Terre Blanche team as well as
Vincent Jouhaud
and
Stephan Pollet
the captain. I play my recce at noon and the next day I turn in a card of -6 mais I have to go quickly to catch up on my lessons and do my homework. A +1 the next Mayn will allow me to win the strockes with 3 moves in advance. mais to everyone's surprise we get beaten by Saint GerMayn in the quarter-finals, even if I win my matchplay in 12.
I have to admit we took a big hit in the back of the head.
Yet Stephan and Vincent have prepared this competition as well as possible. I honestly don't see what more they could have done. Maybe with us players an overconfidence??
In any case, of the different teams I've played with, it's really the most professional by far.
No time to gamberger I take the plane at 7am to return to Eugene for 10 days of madness.

February 2022 :
3 days before leaving for Hawaii to play one of the most beautiful competitions of the year, during a sports session in a cross-fit room, I caught covid for the first time.
damn covid...
And since I don't do anything like the others, I take a long covid! I will take 2 and a half months to recover. I got up in the morning exhausted, I went to class until 11 am/noon then I had to go to sleep for at least 1 hour.
I would then run golf with the team then physical training then homework...
I was wondering if one day I would see the end of the tunnel...

January 2022 :

Before going back to Eugene in Oregon, I have to do a French team internship in Dubai. I'm leaving a few days early because I have to come back earlier mais finally the course will be canceled at the last minute... I can still discover this very special place, play very good quality golf there just before the players arrive of the European Tour does not start like the Yas Links, a marvel. It is a link at the water's edge and especially right next to the circuit where a month earlier the Formula 1 drivers were fighting for the title of world champion...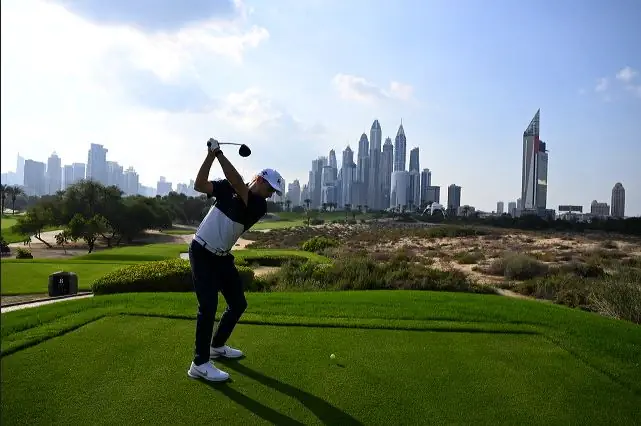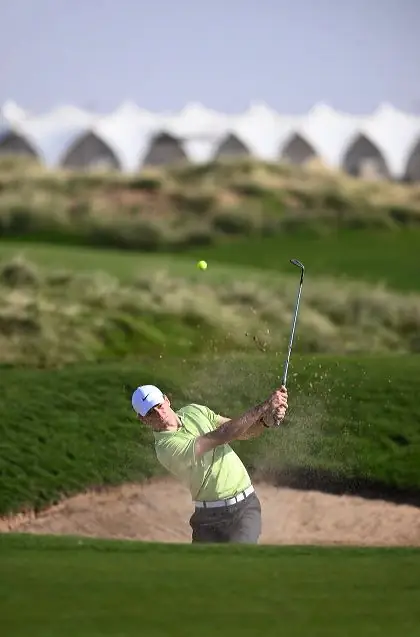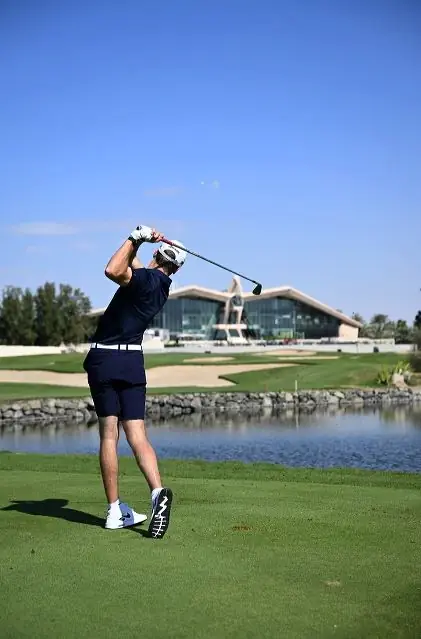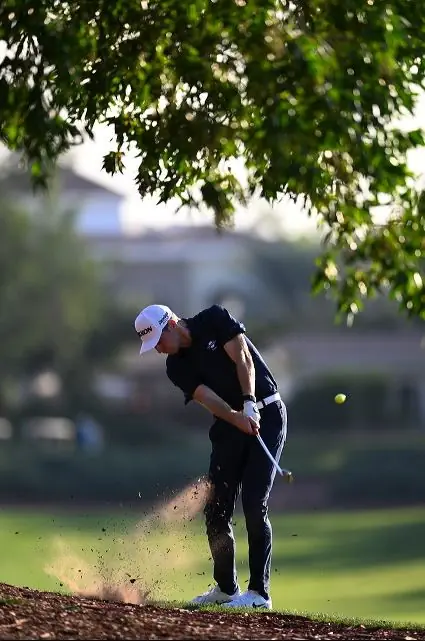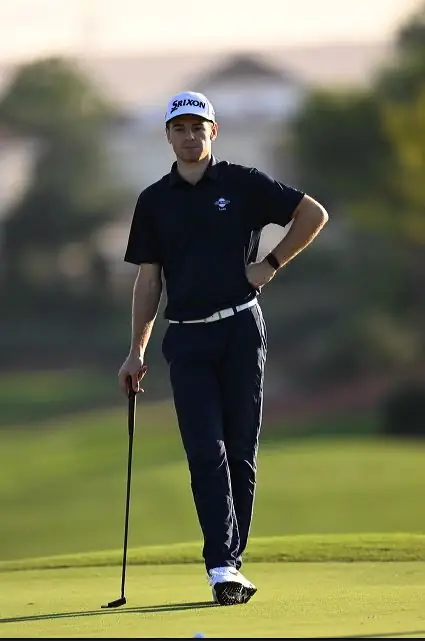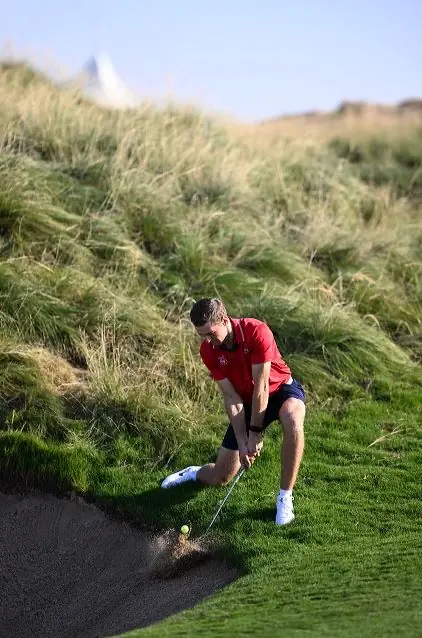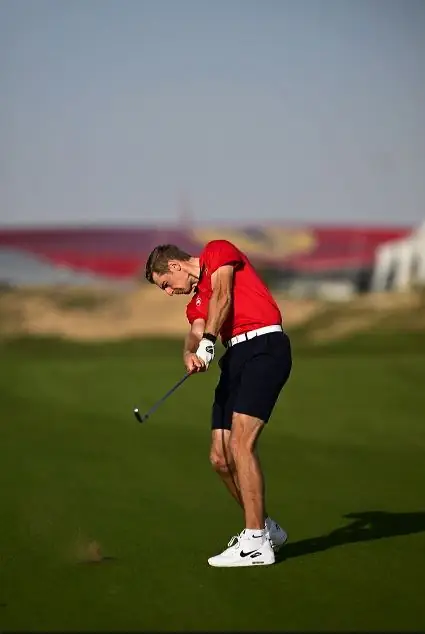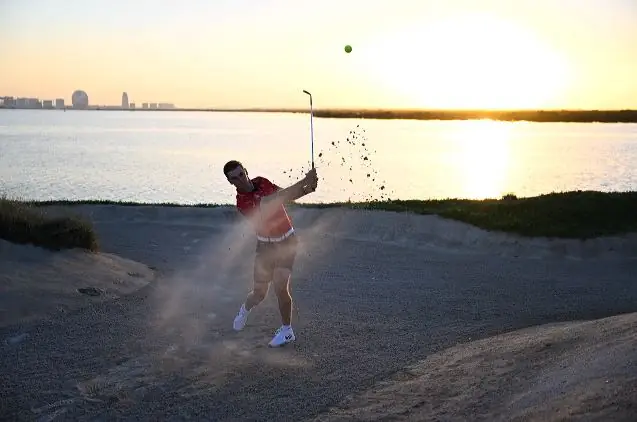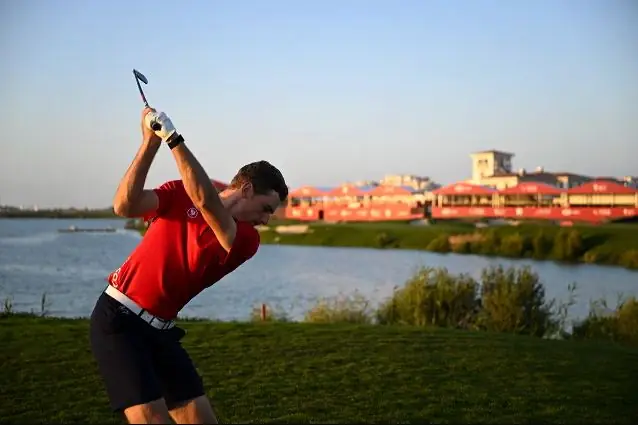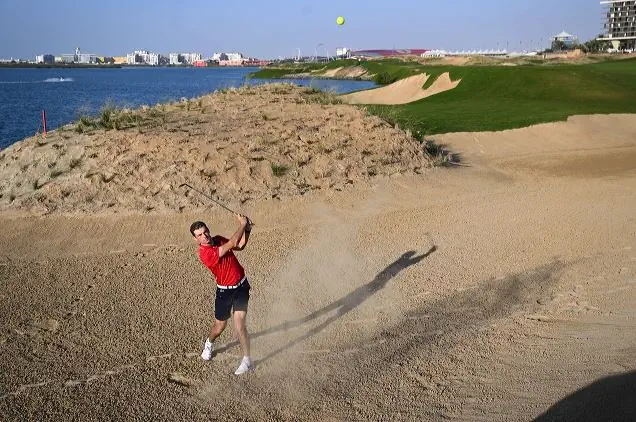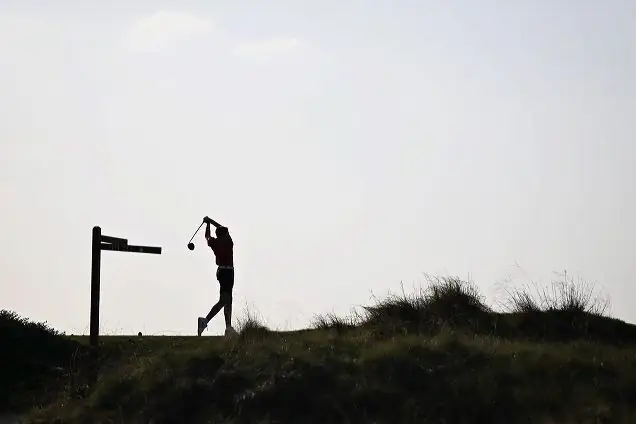 Best wishes to all for this new year 2022 !